Nurse Call Systems
Life Safety Integrated Systems provides high-quality and reliable nurse call systems and products to help your healthcare facility operate at its best. Maintain communication, receive emergency alerts from patients, collect data and more with a system set up by our experienced technicians.
Our Nurse Call Products & Services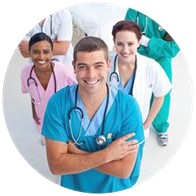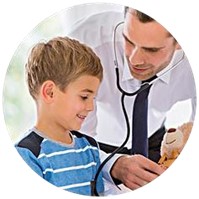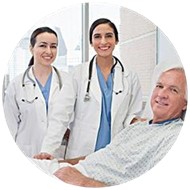 Novus Acute Care Novus Clinic & Visual Novus Senior Living
Nurse Call Products
Life Safety Integrated Systems Inc. provides the best hospital communication systems on the market by representing West-Com Nurse Call Systems, Inc. and other industry-leading healthcare service providers. We are committed to providing our customers with the best nurse alarm systems available and excellent sales, 24/7/365 service and support to ensure a greater experience for our customers across the board.
West-Com understands the healthcare industry at its core and is prepared to meet your facility's individual needs, backed with free factory training and support for the list of your nurse call system. Our factory-trained sales and technical personnel staff is always ready to assist you, whether it is a quick and reliable response to general questions or support for technical issues.
With West-Com nurse alarm systems on your side, you can count on creating a more efficient, functional and cost-effective medical environment for your staff and patients in the Buffalo and Syracuse, NY, area.
Communication Consultation
Life Safety Integrated Systems Inc. understands the healthcare industry's communication challenges, and we believe that the West-Call Nurse Call Systems reflect the best products to meet the medical environment's communication requirements. We understand the need for flexibility and quality communication in the workplace. Whether it is to increase the facility's response time to patient requests, reduce floor noise, increase staff productivity, improve communication tools or have accurate patient and stalling reports, our nurse alarm systems will provide solutions that work for you by performing free on-site evaluations and demonstrations to ensure we meet your individual needs.
Installation
All our Life Safety Integrated Systems field managers and installers are factory-trained and certified on all West-Call systems and know how to handle working in the most difficult situations. It is important to make sure your system is being installed by qualified personnel who know the system and understand the healthcare environment. Installation can often occur even while patients are still on the floor, so work is done properly, quietly, and professionally to reinforce patient confidence, including using all infection control procedures.
System Deployment
From the sales process through the completion of the installation, Life Safety will provide a project liaison to help ensure your healthcare communication products work to meet the needs of your individual facility. Our sales process begins with our free on-site evaluations and product demonstrations. Our sales force works diligently with the customer to determine the needs of the facility to provide the most efficient cost-effective solution possible.
Life Safety frequently works with the facility's architect and/or the customer's consultant to assist with a design/build approach to projects. Our project and field managers work with the sales force and the installation team throughout the project to meet the facility's needs and expectations.
Service and Maintenance
Life Safety Integrated Systems Inc. is committed to providing the facility's staff the ability and knowledge to maintain their own West-Call system by providing West-Call Nurse Call free training courses. These courses focus on instructing hospital personnel on administering and maintaining all your systems for the system's life. The courses offer quality instruction from certified technical support personnel and product design engineers. They are designed to give your staff a hands-on learning experience that mirrors realistic field conditions. Courses are updated annually to ensure your staff is updated with the latest changes, products and troubleshooting solutions. The training courses are offered at the Fairfield, CA corporate office.
Whenever you need service, we are here. Life Safety provides on-call service 24 hours a day, 365 days a year. Scheduled maintenance checkups and services are also available.
Our Reliable Healthcare Partners
Life Safety Integrated Systems uses only the highest quality equipment for our nurse call systems. We know how important a reliable system is to you and your patients, and we treat it with the utmost respect. With great customer service, detailed training and more, we find the best brands to work with.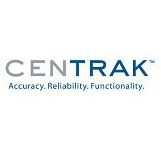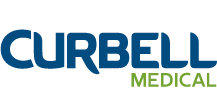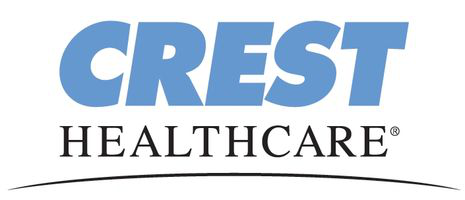 Centrak - is the leading provider of the most accurate, versatile, and cost-effective indoor location platform for healthcare. Our patented technology delivers unmatched location accuracy and update speed, with extreme battery life - a requirement for automating clinical workflow and many important healthcare applications. The CenTrak Real-Time Location System has been used for over 100 world-class healthcare facilities in the US, Asia, Europe and the Middle East. RTLS / Nurse Call Automation / Temp Monitoring / Assets Tracking / Infant Abduction / Wandering
Curbell Medical - is a trusted partner to Hospitals and Long-Term Care facilities that have delivered knowledgeable customer support and reliable products for over forty years. Curbell distributes various products - including nurse call equipment, pillow speakers, fall management products, wheelchairs, bed controls and communication cables.
Crest - Crest Healthcare Supply is a trusted partner to Hospitals and Long-Term Care facilities that have delivered knowledgeable customer support and reliable products for over forty years. Crest manufactures and distributes various products - including nurse call equipment, pillow speakers, fall management products, wheelchairs, bed controls and communication cables. Dedicated to being an economical supplier of quality products.
Intelligent InSites - Works with our customers to improve patient flow, asset utilization and operational efficiency in clinics, acute care facilities and health delivery networks. Their software processes location data from RTLS and other technologies to inform in-the-moment decisions, automate workflows and drive continuous process improvements.
Other Services & Specialities
We also offer several other services to help you protect your building or facility. These include:
Access Control System and Services
Video Surveillance Systems and Services
Intrusion Systems and Services
Fire Alarm Systems and Services
Site Monitoring
Apartment & Commercial Intercom Systems
Gate Operator Systems and Services
Healthcare Equipment Repair Services
Our Service Areas: